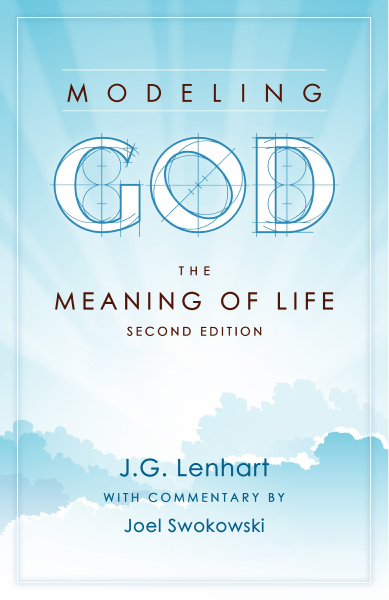 Second Edition Available Now!
The second edition of "Modeling God: The Meaning of Life," with commentary from Joel Swokowski, offers a deeper understanding of God's principles and how they impact one's life; leading to a more fulfilling and complete relationship with Him - an ideal resource for enhancing your spirituality.
Purchase eBook
A Comprehensive Model for God's Identity & Existence
Frequently, there appears to be a clash between scientific and religious perspectives. Nevertheless, award-winning scientist J. G. Lenhart has introduced "Modeletics," a framework consisting of four principles that establish coherent and non-contradictory models for God and Salvation.
In the second edition, theologian Joel Swokowski provides additional insights and commentary, further enriching the understanding of these models and helping first-time readers avoid the misinterpretations experienced by prideful religious leaders.
Explore "Modeling God: The Meaning of Life" and gain a deeper comprehension of God, His identity, and His significance in our lives.
Read Sample
Obscurity, "Heresy," & The Impact of Modeling God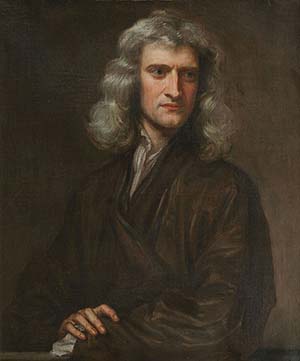 The Story of Newton's Principia: From Obscurity to Scientific Breakthrough
Centuries ago, a groundbreaking book was published. It contained the fundamental principles of physics known today as "Laws." The book began with precise definitions and then built models based on those definitions.
Despite its significance, the book had a limited circulation and soon went out of print. Legend has it that one of Newton's students once quipped, "There goes a man who wrote a book that neither he nor others understand" upon seeing him.
However, ten years later, Newton's "Principia" became the go-to source for scientific inquiries, answering various scientific questions. The king himself, who realized the book's scope, asked incredulously, "Is he even human?"
People pleaded with Newton to write more books, but he declined. It wasn't until over 25 years later, in 1713, that he published the second of three books that would become one of the most significant works in science history.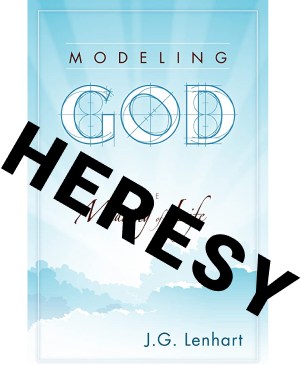 Controversy Surrounding "Modeling God: The Meaning of Life"
Likewise, the book "Modeling God: The Meaning of Life" was initially published in 2007, had limited circulation, and soon went out of print. Shortly after the book was published, the author faced personal attacks from religious authorities who accused him of heresy. These actions not only contradicted the teachings of Jesus but also violated the state's laws on defamation and committed abominations to the Lord.
During this time, the religious authorities were unwilling to meet with the author. More concerning was their hindrance to the people seeking help, as they failed to provide effective answers to those in need.
When the author chose to abide by Jesus' teachings of not defending oneself, it led to the religious authorities feeling validated in their judgment of both the author and "Modeling God: The Meaning of Life". As a result, they went to great lengths to defame the author's reputation, which persists even to this day.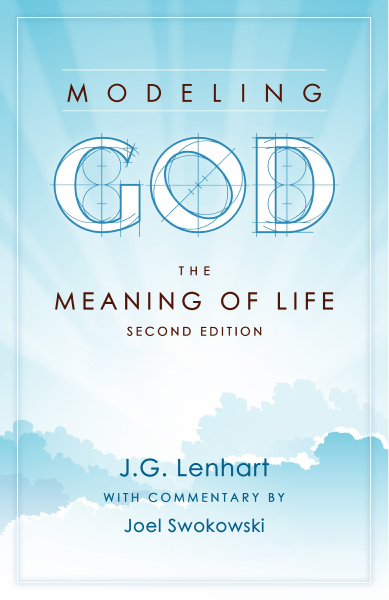 16 Years Later: The Impact of Modeling God on Mental Health and Spiritual Growth
Discover how this book helped numerous individuals cease using antidepressants, anxiety, and bipolar medication in just 16 years since its publication. Moreover, it predicted the decline of the church in America by challenging the notion of eternal damnation based upon the idea that God's nature is "love" and grace is "unmerited favor."
The book aims to restore people's lives, as the apostle Paul taught in Galatians 6, by enabling them to bear their own burden and gain control of their lives intentionally. Only then can they surrender control to God, as one cannot give something they do not have.
Apart from gaining a better understanding of the Bible, readers have reported hearing from God more clearly and frequently as a result of reading this book. The book clarifies the definitions of key words such as God, salvation, faith, grace, and love, which are crucial in understanding God's message.
Experience a better understanding of the Bible and improve your communication with God by reading this life-changing book. Now available with additional commentary by Joel Swokowski.
Purchase eBook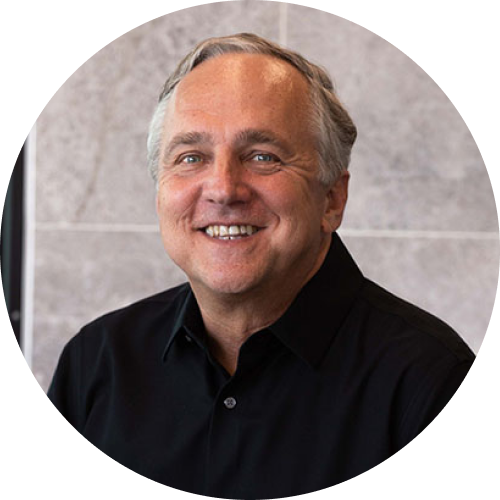 Meet J.G. Lenhart
J.G. Lenhart has degrees in Chemistry and Chemical Engineering. First and foremost, he is a modeler. His ability to understand the Bible in a non-contradictory manner led to determining a model for the human brain and nose connection. Eventually, he used the Bible to determine the only non-contradictory model for the mind and brain. Modeling God is the first of three books that present a non-contradictory Christian worldview.
J.G. Lenhart's Story Behind "Modeling God: The Meaning of Life"
Meet Joel Swokowski
Joel Swokowski is a U.S. Marine Corps Veteran with a Master's Degree in Theological Studies from Liberty University. He is currently pursuing a Doctorate in Theology and Apologetics. Joel has been pastoring a local church since 2013 and was appointed Senior Pastor in 2016. His passion for the doctrine underlying God's Word is evident in how he teaches, including having developed an online Bible Commentary to help people understand what the Bible means in a way that it can be applied to the world today. He's co-host of two podcasts that teach the doctrine people need to heal from the man-made tradition that has caused so much damage in and through the church. He first read Modeling God when it was still in manuscript form and has taught this book more than anyone. Joel is also the proud father of his son, Jack.